UX leadership, though not an entirely new one, definitely goes viral in plenty industries. Since Steve Jobs pioneered in leading product design as the CEO, UX leader came into being. And since then it grows into an inevitability to meet the rapid-changing organizational transformation and corporate culture. This change and the following challenges require beyond excellent design skills. Whether you are in or out UX industry, if you are long for success, a leader is necessary. In this article, I am trying to specify 5 fundamental requirements.
A note first: no kind of leadership is inborn. Those who wanted to be an UX leader, just try real hard to meet the requirements and you'll find a path to reach it.
1. Be well hired and hire well
Why I put being hired well so prior? You might have been through a bitter struggle with the product Management to fully understand and support your design product. In spite of time and energy, you design something big and great finally. However, the hardest part, getting the company to follow through, has not come yet. That is a real shame. Find a company that offers room for you to get fully involved in the whole design strategy. That is where your UX leadership can play a role.
On the other hand, this position means you are in a role to lead, no matter in a team, a company or even a group of people. The members you lead is a key factor to team success. Once the chance of UX UX job interview happens, open your eyes to find your dark horse and build your high-performance team.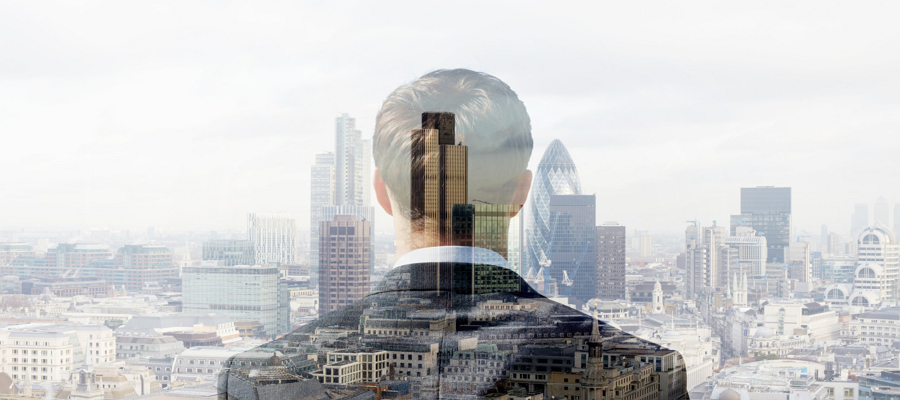 2. Require beyond workplace leadership
UX leadership isn't equivalent to workplace leadership, but some concepts of workplace leadership like product management and development skills can be a great help. You need to realize that not an UX leader without deal with management, at least in the vast majority of cases. One the other hand, you should do beyond workplace, they should also do design, build community, share ideas, and give support to the team and inspire people. Moreover, you need to communicate in design or business language when deal with different tasks. In a word, the goal is to build a high-performance team and lead it to success. And in order to achieve it, leadership ability must be honed over time through massive practice.


Some hold that UX leadership requires more about management and less design competent. I absolutely feel sorry to hear it. A leader is obligated to make great UX happen as well as leadthe teams and the whole organization to success. The thing is the role of leader is more than just an UX designer. Actually it is essential that you are a good designer first. Great UX leader do what all UX designers do. They research, define strategy, analyze data, provide design version, require feedback, track problems and fix it, etc. Imagine this, if any mistakes happened throughout design process, it's your responsibility to solve it with your team. Your professional design competent is required here. And that is also the way you gain faith and provide support to your team.


4. Build your personality

UX leadership involves personal charisma. Your charisma can appeal people willing to follow you rather than force them to respond to your command. Here I list some good qualities to measure a good UX leader:
Stay calm: stay calm when your member dares to against you; stay calm when the executive delays your work for any business issue; stay calm when a serious fault happened on your design project, etc. It is hard to remain calm when facing tough conditions, but once you did it, you won.
Be optimistic: UX leadership is not about yourself. It's all about your team. Be nice if there is no need to argue; be courageous if criticism is unnecessary; be inspiring if you didn't clam giving up. Emotion can talk. Being an UX leader, you should keep your personal mood in check.
Accept criticism: flawless design product is nonexistent, also perfect UX professional is unreal. Accept criticism could be a way you make progress. Moreover, it shows you are a broad-minded leader who deserves respect and trust.
Be responsible: it's simple. You are in the role as a leader, then you should take your UX design responsibilities to fulfill great UX product with your team, as well as you need to lead your team to realize the fulfillment. You do your part. It's the rule.


5. Keep learning
As I mentioned before, UX leadership is a learned skill. Two ways you can follow: firstly, learn over time through massive practice; secondly, learn from existing resources like books and blogs. I remember one designer writes on her blog that what looks like genius is actually the result of brute force. keep learning and apply what you gained to reality, it's the way you make constant growth. By the way, I'd like to suggest some books and blogs for you.
Duke's blog - Duke is a good UX designer, and his blog contains rich resources almost covering all kinds of information about UX.
Design Leadership — Securing the Strategic Value of Design- Raymond Turner shares his vast experience in the boardroom, where he discusses, among other things, that design is the largest budget which boardrooms understand the least about
The User Experience Team of One - A Research and Design Survival Guide By Leah Buley
Conclusion
UX is now a key to business product strategy. To promote UX successfully, a leader can not be absent, especially a good one. It's lucky that UX leadership is acquisitive for those who is determined to lead. It's true a good leader are not easy to form, but practice makes perfect. The more you try, the more you near perfect.