Rapid prototyping is often discussed by the designers and product managers in the design industry.Whether it is about App development or web design.So what is the rapid prototyping?
Rapid prototyping is a group of techniques used to quickly fabricate a scale model of a physical part or assembly using three-dimensional computer aided design (CAD) data. Construction of the part or assembly is usually done using 3D printing or "additive layer manufacturing" technology.
--Wikipedia
The definition on Wikipedia is different from the real definition in the design industry. An article on Medium is shouting about "What the hell is "Rapid Prototyping"?
"We in the UX and Product Design community have co-opted this term, stripped it of it's meaning and use it arbitrarily as some sort of synonym for… working quickly? That's asinine."
Why do you need to do a rapid prototyping in design?
1. Concrete the product features
For developers, product demand analysis and functional description are always expressed in words, abstract and cumbersome. The words can not visually present the final appearance or function of the product. However, through the rapid prototyping design, it will help to concrete the user demand or functional information. The developers could understand the product features, interface design, elements and the logic between them. Thus transforming the prototype into a real product. Therefore, the importance of prototype design is irreplaceable, and the product managers should have an absolute control and control ability on prototyping.
2. User-friendly, time-saving, low development costs
Another advantage of fast prototyping is that it can be used to test products directly for real users.The prototyping of a product at the early stage can save a lot of development costs and time. For example, you can easily get a web prototype made in 5 steps through the professional prototyping tools. So that the team will not waste the back-end product architecture due to the unreasonable interface. All in all, the prototype is a wonderful tool for testing the product for designers and developers.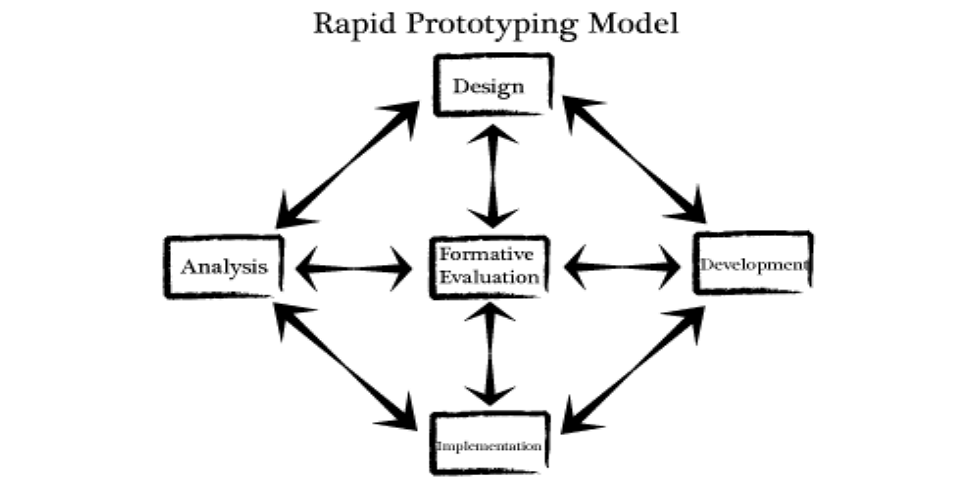 Which rapid prototyping tools are recommended for the UI/UX designers?
1. Paper + Pen
Rapid prototyping capabilities: ★ ★ ★ ★ ★
Commonly known as hand-sketched prototypes. It can be built very quickly and optional, but thedesign drafts are often difficult to save. Due to this feature, it generally not suitable for the large-scale project development in the formal use.
Rapid prototyping design capabilities: ★ ★ ★ ★
As it says "prototype faster, simpler, and easier", Mockplus meets a variety of projects includingmobile, tablet, web, and desktop prototyping requirements. The simple and fast interactive design, highly encapsulated components, multiple preview methods, and time-saving team collaboration, these dazzling and practical features of Mockplus captured a large number of designers and product managers.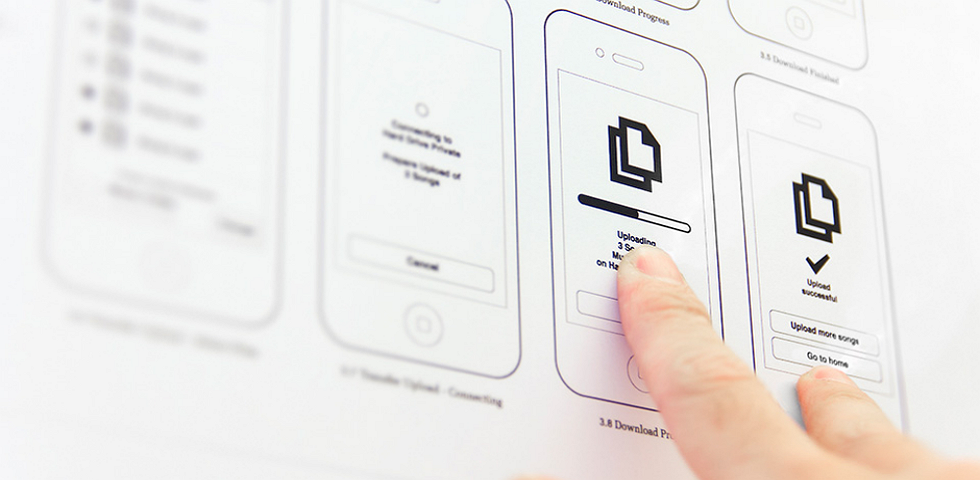 3. Balsamiq
Rapid prototyping capabilities: ★ ★ ★
Balsamiq is a UX design tool for low fidelity prototypes, simple and fast. But it lacks interaction design, only suitable for the low-fidelity prototyping design for the Web project. Comparing to paper and pen sketch, it is not flexible enough; Comparing to Axure, it is not accurate enough.
4. Axure
Rapid prototyping capabilities: ★ ★
The old branding prototyping design tool, it has a completed function support on interactions, tutorials, and production requirement document. At the same time, it's learning curve is very high,because of the complex interactions sitting. So it maybe not so rapid for the novice designers.