The Metric is an important signal to measure whether user experience design is effective. The user experience metrics are objective and scientific methods aiming to create a sense of convenience and comfort for users. These indicators can be used to track and judge the popularity of the products and then find a better way to improve skills of UX designer. It is so important for UX designers to figure out how to measure UX design.
Generally speaking, as we all know user experience is subjective and the design of the user experience determines our intuitionistic feelings of the product. There are many multiple metrics to judge user's satisfaction, including overall experience of tactile, visual, and auditory. For one thing, the designer can detect the impact of the user experience, through the user's contact with the product (such as page views, site residence time, etc.) to determine whether the UX design meets the needs of users; For another thing, designers ought to explore different kinds of methods and try to figure out the users' psychology, to win the favor of consumers.
Measuring UX design and trying to promote the maturity of your UX practice are two critical steps in the process of UX design. First of all, you have to make a plan for measuring and improving the user experience. Before you implement a plan, you must be sure who your users are and what your users are looking for. Here are 5 crucial metrics on how to measure UX design.
1.Usability
Usability focuses on whether the users are able to easily complete their task that they want to perform, which is the lowest standard in the UX design. Designers must ensure the usability of the product at first. It can be interpreted in different ways, that is, whether the product is useful, effective or efficient; whether it is in line with the expectations of users or brings a sense of pleasure to users.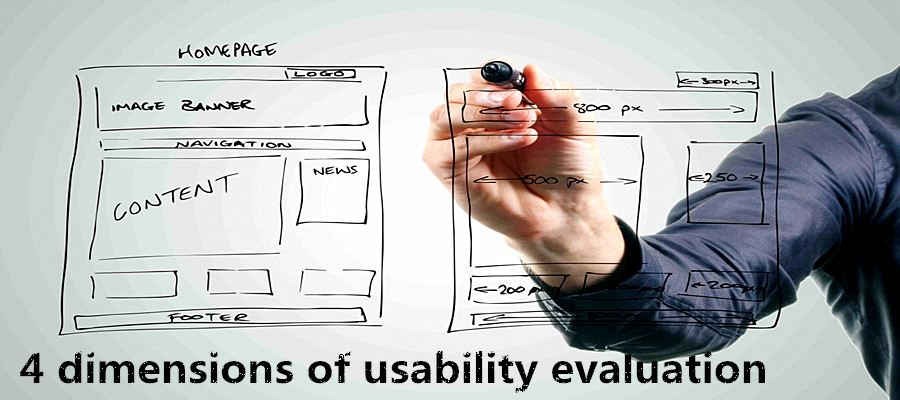 a. Functionality:Is the product useful?

b. Flexibility:Is there anything else can be done in addition to completing the main task?
c. Learning ability:Make sure the product can be used directly and it doesn't take much time and effort for users to understand.
d. Aesthetics:Is the appearance beautiful enough?
2. Users' participation
For many people, maybe user participation is a vague concept. Many websites and applications take participation as a winning magic weapon, for user participation is directly related to the quality of a product. UX designers have to figure out how many users interact with the website or App;how much attention they have invested, how long it takes for a user to work in a task flow, and how they feel about the whole process. Analyzing user's participation may help designers deepen the process of the product.
3. Users' mental model
It is of great importance for designers to understand the user's mental model which is also a criterion to judge whether a product is popular or not. Although each user's mental model is almost entirely different, users with similar behaviors are likely to have the same psychological models. UX designers are supposed to make sure which group we are designing for so as to understand their mental model clearly. Mental model can be changed, which encourages designers to think out of the box, be curious, and be creative, guiding the user to establish a psychological model.
So what does a UX designer need to do?
a. To get insight into the psychology of users
b. To look for ways and strategies
c. To open up horizons and broaden thinking
d. To set a long-term goal
e. To increase coordination of production unceasingly
4. Mapping
Mapping means that the products are able to meet the users' expectations and voice the feelings of users.
The key point of user experience design is to take into account the interaction quality and experience between the experience content provider (developer) and the recipient (user).
The purpose of Mapping is to pay close attention to the users' experience in the process of design. At the same time, designers should get users involved and obtain feedback instantly from users in the process of system design and testing which enable designers to improve the product quality by continuous improvement of design so as to meet the demands of the users according to their needs and feedback.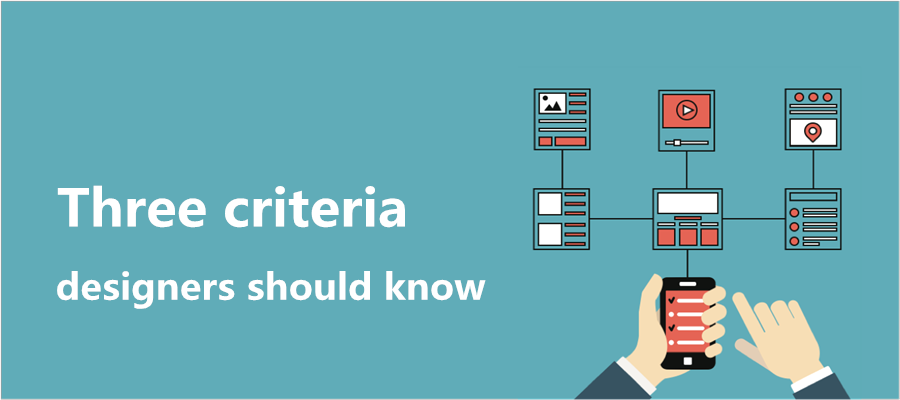 Three criteria that designers should know

a. Whether the product caters to the expectation of users
b. Whether the product operation satisfies the user's mental model
c. Whether there are other potentials
5. Creation
Design is a purely creative activity. Through creative thinking, designers are capable of making a lifeless thing full of life and character.
With the expansion of the App, in order to give your users a good impression, it has become increasingly important for designers to design an excellent interface and user experience. These 5 crucial metrics are of great value to teach designers how to measure UX and to judge whether it is good or not.
Read More:

Five Minutes to Understand the User Experience Definition
6 Best Mobile App Wireframe Tools for Free in 2017