With the rapid development of digital world, a mass of design tools have stepped out onto the stage. However, it can be a chore to select the right tool for your skill level and project demands, especially when there are so many all-in-one UI tools with prototyping, drawing, design handoff as well as collaboration features covered.
To help clear away your confusion and find the most suitable tool for your project, we've made a detailed comparison of Sketch vs InVision vs Mockplus iDoc, all of which are well-received tools currently.
Background introduction
Sketch, a vector graphics software which have become a go-to tool for UI design, replacing PS and Illustrator in designers' workflow. Also, it has removed some of the fluff of other applications and focus solely on vector images, which makes it a favorite of design houses.
InVision, a prototyping tool created for designers and by designers to quickly build interactive mockups. What makes InVision great is we can share mockups "live" with audiences, which allows them to interact with the model in real time.
Mockplus iDoc (the abbreviation for interactive document), a product design collaboration tool released and well-maintained by Mockplus team, which has been deemed to be better than any other similar tools on the market with a wealth of incomparable features.
What are differences between these tools?
There is no wonder the above three tools are good design tools, though each tool has different scenarios and characteristics. We will dive deep into details below.
1. Features
Interactive prototype
For Sketch, the interaction has always been its downside till the release of 4.9 version that includes basic prototyping functionality for needed users.
Apparently, InVision Studio does a better job and allows users to make a project online within several simple steps – create a new project, upload visual design drafts, add links and finally generate preview link online for better presentation.
In the further, Mockplus iDoc supports the setting of interactive animation, return links by one-click, the creation of hotspot and real-time preview with various device frame to choose. It's highly-visualized and easy to operate. To make a return link, we users can drag to draw hotspot and select the target page to set the return link in the "Prototype" page.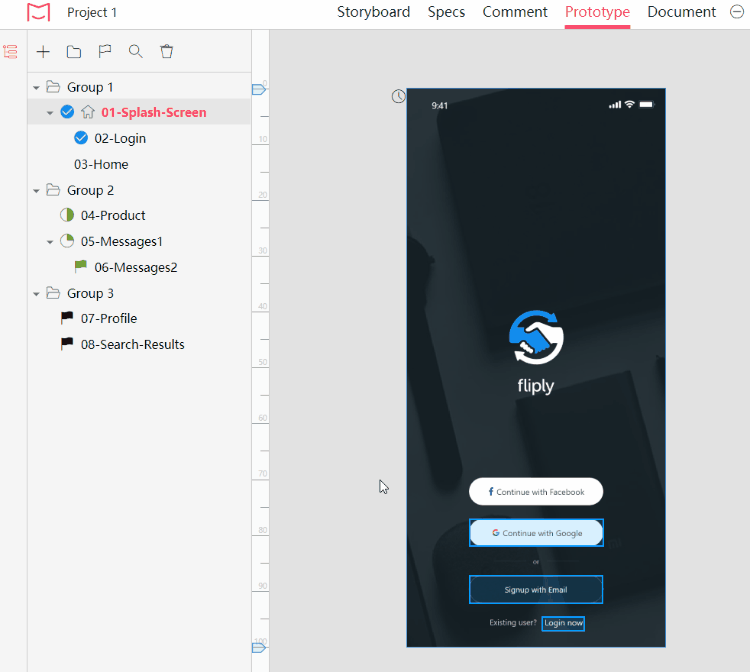 Third-party plugins & extensions
Nowadays, a multitude of design tools now are open to 3rd-party plugins for extensive functionality and meet diversified user demands. In this respect, we have to mention the name of Craft by InVision for its robust features to help solve the troubles of making Lorem lpsum and automatically generate the text and image needed to build hi-fi prototypes to improve efficiency. More tutorials of Craft by InVision are available here.
There are various kinds of Sketch plugins existing on the market both for particular or general purpose, such as:
• Runner, it's similar to Spotlight on Mac and allows users to locate and launch artboards, components and more.
• Gif.me for Sketch, it supports importing GIF or video to preview effect in real time.
• Auto-Layout for Sketch, it helps generate landscape layouts that fit most of responsive designs.
• Map Generator 2.0, it supports add maps such as Taxi, Social, Express and more.
• Pixel Perfect, it helps detect the elements that are not regular to keep UI clean and clear.
Unlike InVision and Sketch, the plugins of Mockplus iDoc have been focused on the compatibility with other design tools. Currently, it offers plugins for Sketch, PS as well as Adobe XD to import the artboards created by them into itself for prototyping and collaboration.
Also, it's possible to import the local images (in jgp, png, gif and svg formats) and documents of different formats (regular office docs, pdf, txt and offline package file from Axure and Justinmind) to help connect the entire workflow with ease.
Design handoff & specs
The Inspect of InVision is where to make design specs and assets, a separate section located on the bottom toolbar. It allows for most of the basic needs. In this regard, there are two widely-recognized Sketch plugins used to solve the problem of dirty work – Sketch Measure and Marketch. Also, it's a good tool for UI designers and front-end developers to export design specifications.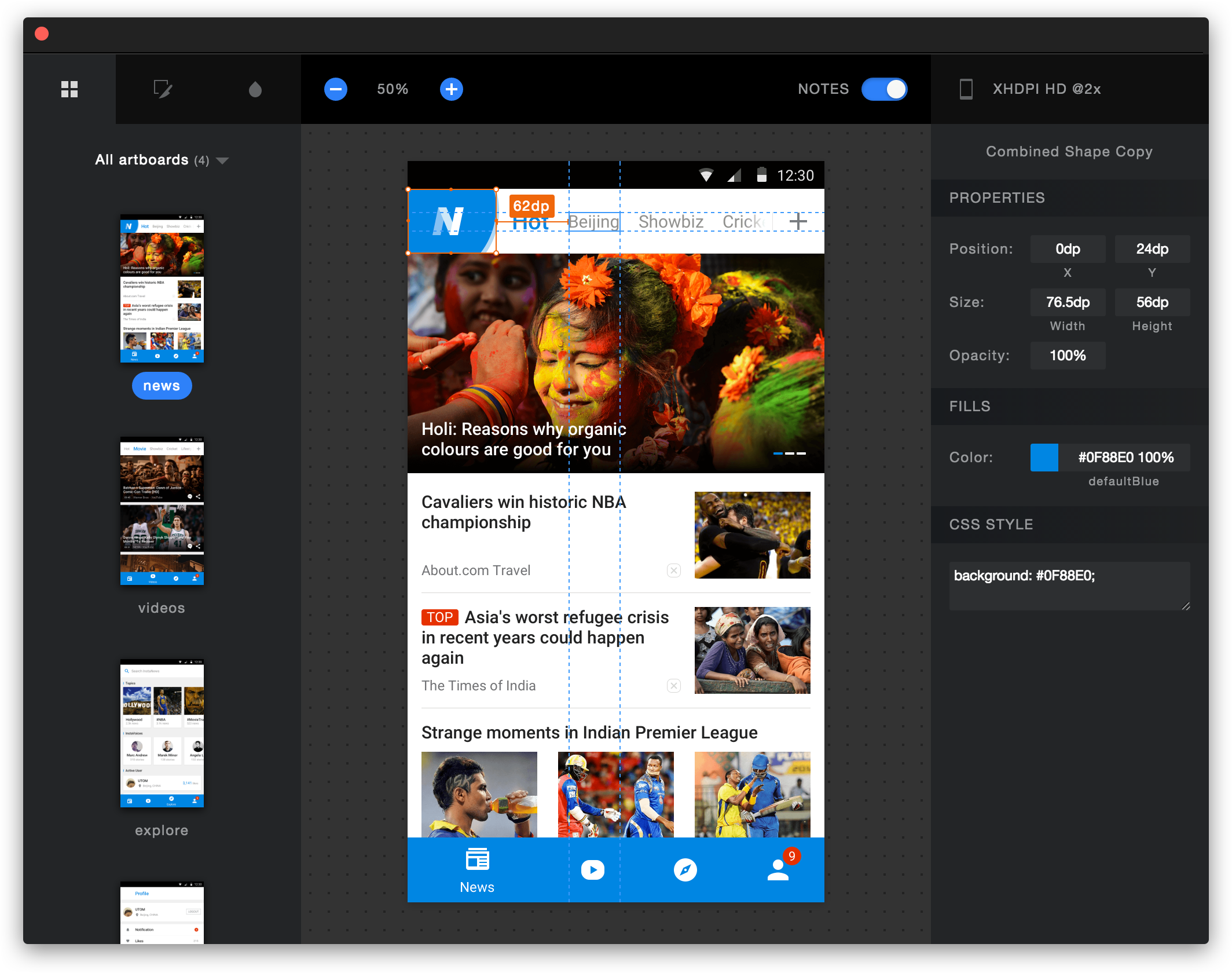 To make users better understand and use its features, Mockplus iDoc support generating design specs automatically and download the selected/all of the assets by one click. In the Specs tab, the design assets will be displayed in the right property panel. It's pretty easy to select multiple layers and search the similar elements.
To avoid the embarrassing situation where the component spacing is too small or the specs information is too much to be displayed completely, iDoc provides the Magnifier function. Press the Z button to quickly zoom in the current canvas. If the magnification is not enough, you can hold the Z button and use the "+/-" keys to adjust the magnification. As is shown in below: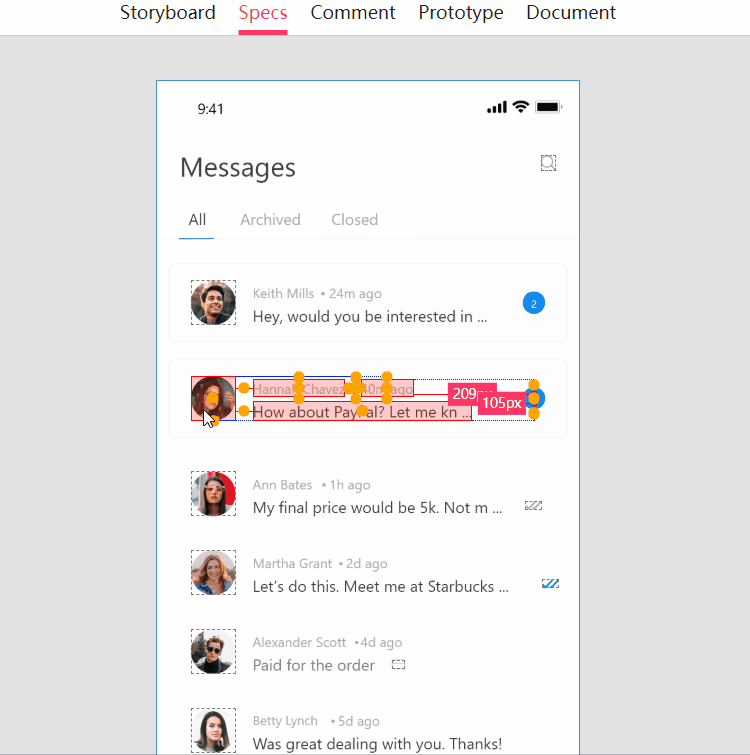 User Feedback & Comment
In terms of user feedback, Mockplus iDoc has a separate section to present:
• It supports revision history of comments, easy to view, modify and reply to other's feedback.
• It supports multiple comments styles. In addition to the regular Pin, users can choose to use the circle, rectangle, arrow as well as line.
• It supports for commenting on themes and colors. We users can create a theme that's tied to the comment and add a description of the problem. The colors are available to indicate the information importance.
Artboard and workflow
The artboard of InVision is called Boards, which is subdivided into five major sections – Screens, Workflow, Activity, Comments and Assets. Users can click on a single page from the Screens interface to preview and publish it.
There are many ways to share the project, including the social platform (Slack/Dribbble/Behance), SMS message, email and online HTML link, though the mobile preview is not supported and the Chinese font cannot be modified. The Boards is separate from Projects section.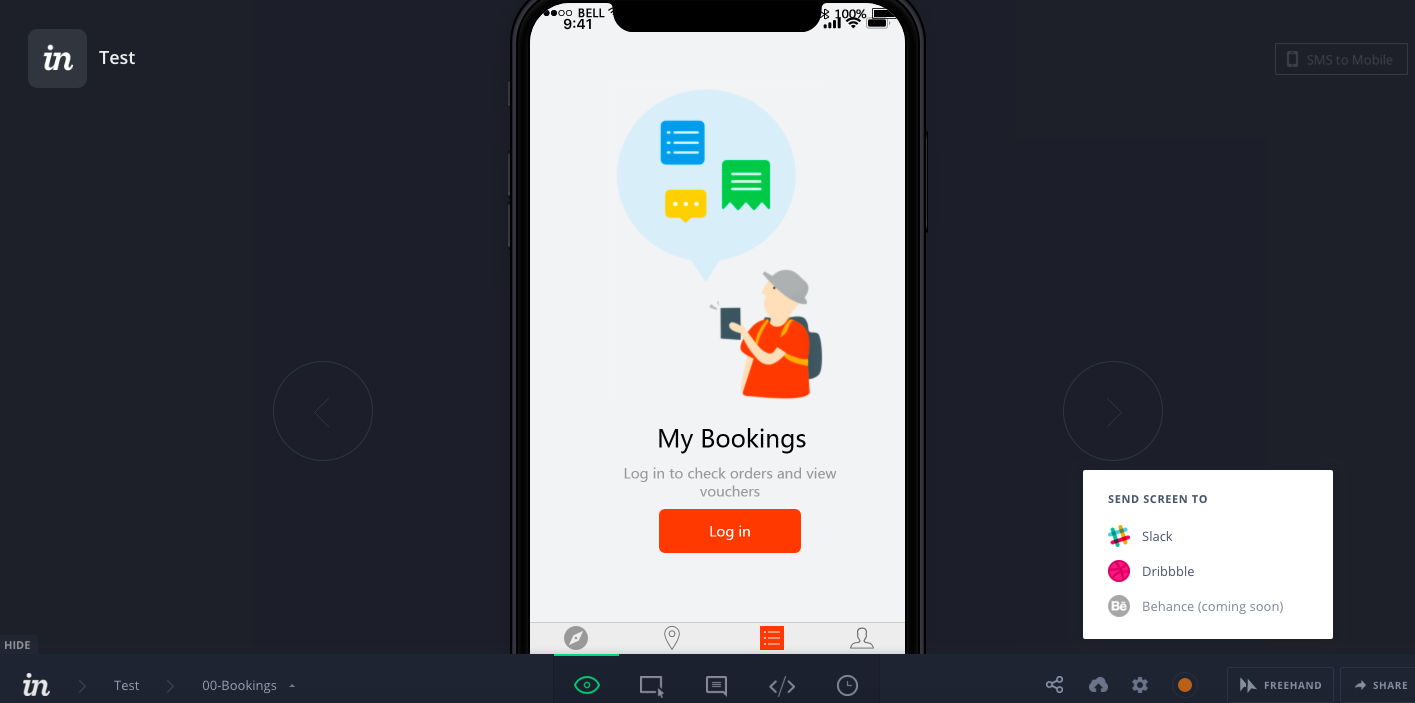 The Sketch's artboard is called Artboard where users can create the desired artboard size, shape, image, text and hotspot by clicking the "Insert" in the upper-left corner of the toolbar. Also, each artboard has a lot of editing features, such as shadows, border, fills, blur and colors (such as saturation, contrast and brightness).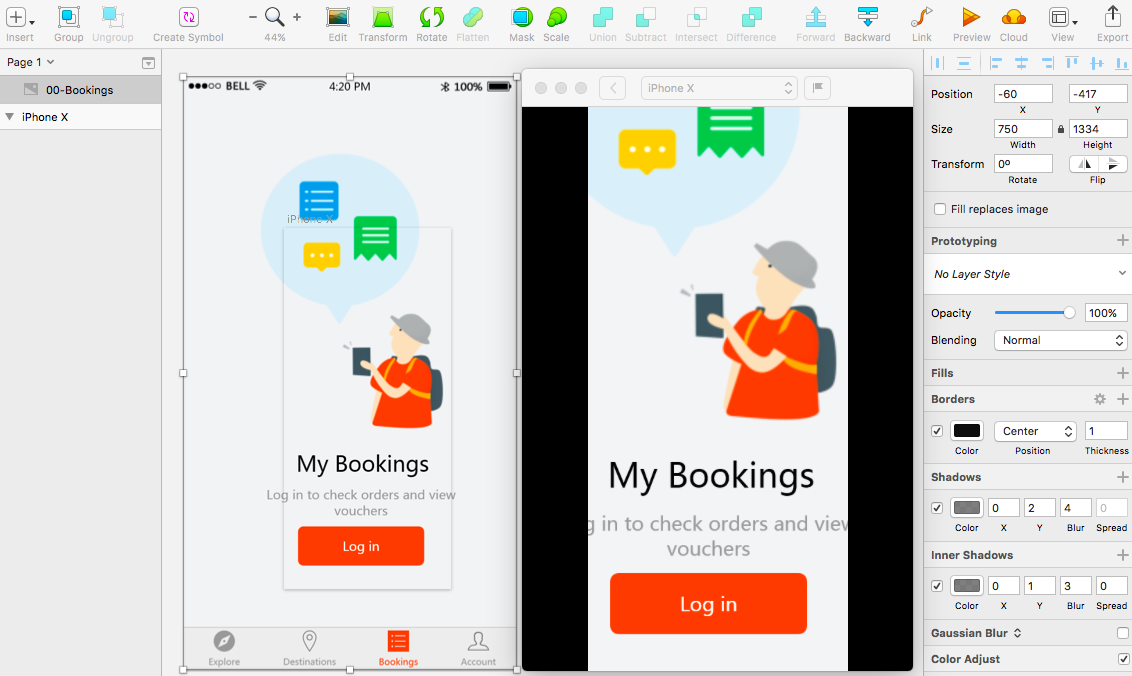 The artboard of iDoc is called Storyboard where all of the design drafts are placed. It supports dragging and selecting multiple pages to be grouped and builds tree structure on the left side in accordance with the group.
Obviously, the structure is clear and easy to maintain. Click on a page, and users can drag the arrow to create the logic line between other pages. It allows to add logic description, such as "Click xx to jump to xx". We can also use the color and icon to remark the page.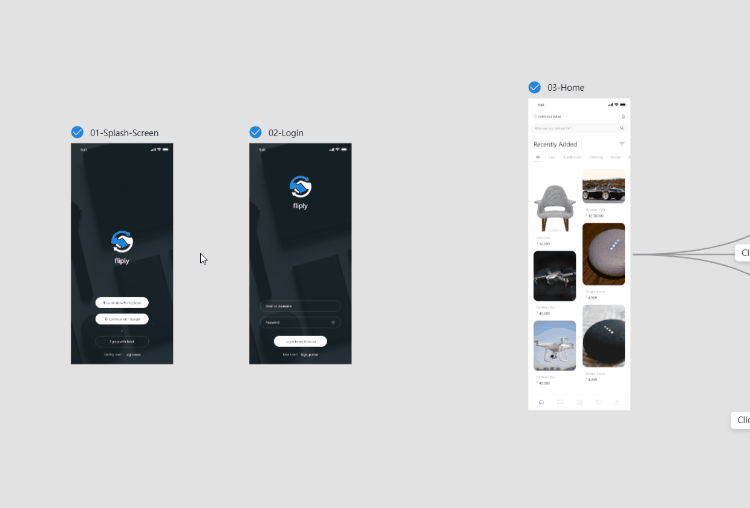 Furthermore, users can quickly move the canvas by drag and drop or shortcut keys. There is a Map at the bottom, which helps to locate the current area by moving the small rectangle.
2. Team collaboration and project management
The importance of teamwork in the entire product design is self-evident.
InVision Studio, launched this year, further optimizes the collaboration capabilities of InVision. Users are allowed to upload design drafts to the InVision server through InVision Studio, and then use the collaboraiton features on the web.
It's convenient for teams that need remote collaboration, but its acess speed can be relatively slow as the server is located abroad. Plus, users can add up to 5 team members unless they use the Enterprise plan, and the version control is not supported at this time.
The Libraries feature introduced since the Sketch 47 release better solves the problem of using library files and 3rd-party plugins, making the symbol sharing, upgrades and synchronization across files possible.
A library is basically a normal Sketch file. When people need to collaborate, they can simutaneously edit and communicate by storing the Library file in Github or Dropbox Repository with different access rights.
For instance, after users have added the Libraries file to their Sketch Libraries, your teammates can work on the same Libraries file and all changes to the file can be applied to everyone's local Sketch file.
Obviously, version control acts as an vital role in multi-person collaboration. Though Sketch iteself comes with version management, but it offers basic features thus requires another software called Abstract for advanced functionality. Users can use Git to achieve the version control of the Sketch file, but that advanced features are only available to paid users.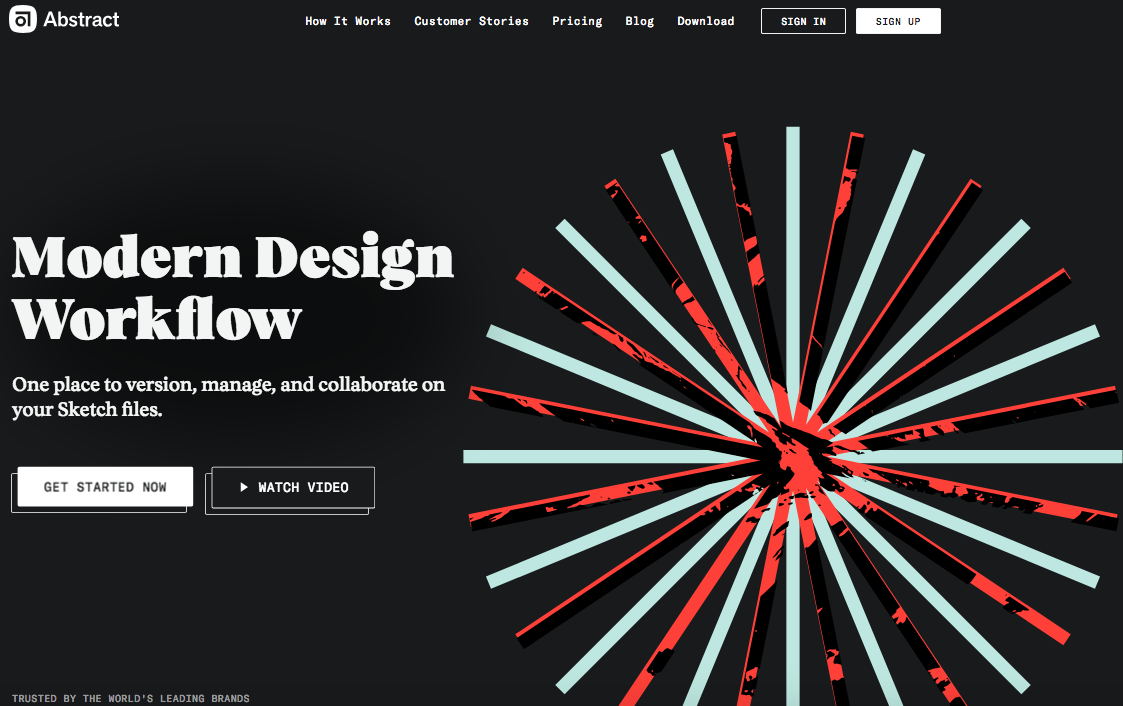 iDoc itself is a great collaborative design platform, and users can achieve team and project management without the need for external software/support.
Team management

- it allows users to set different roles with different permissions, including Owner, Administrator, Member and Collaborator. There is no limit on the number of collaborators and it supports setting up different departments. The group management works better and flexible.

Project management

- it supports creating multiple groups to manage different types of projects and allows users to set up participants for each project. Those who are not related to the core project cannot be viewed with project privacy in the center.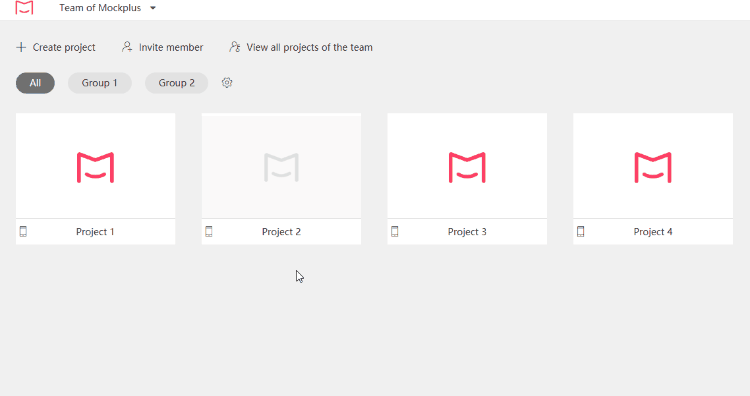 3. Sketch vs InVision vs Mockplus iDoc Pricing and plans
Below is a list of their pricing and plans: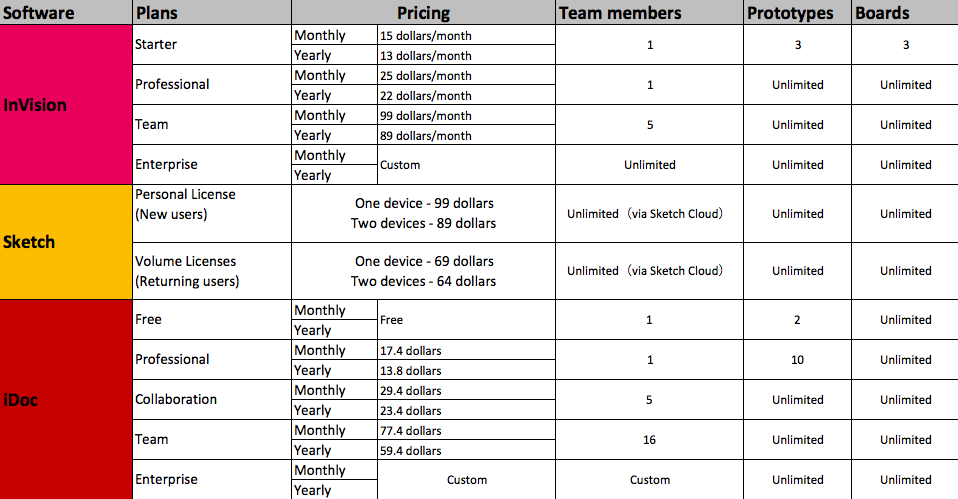 Wrap Up
In summary, if you need a good vector graphics tool and you can use the plugin to get extensions, then Sketch can meet your requirements. If you want a good UI design tool that support interaction setting and workflow, then InVision recommends. If you are pursuing an high-efficient online design collaboration tool that can connect the product design and development seamlessly with just one document, Mockplus iDoc is your best choice. Also, it offers 15-day free trial for any interested users to get started quickly.