With the rise of digital products and services during the last 20 years years, we can see the constant emergence of new job titles in design industry such as UX Design and Product Design.
As we become more advanced in our technological and design capabilities, naturally (especially as designers) we create new roles to match these advancements. Theres a running debate in the tech industry regarding titles, job descriptions, and weird nuances with design and product roles that are often hard to keep up with.
Am I an UX or UI Designer? Can I call myself a Product Designer and UX Designer at the same time? What title should I put on my resume? How do I adapt my portfolio to match the current demands and ever-changing technology and design landscape? How should I identify as a multifaceted designer, researcher, and business strategist?
These are some internal questions we all have most likely faced at one point in our career.
As one can imagine working in an industry that can change overnight, may bring some confusion, especially to those maybe interested in exploring a career change to design.
The Changing Roles of Designers
Job titles and roles are constantly being changed to fit the current demands and changing technological landscape. A UX designer may have been called an Interaction Designer or Information architect twenty years ago. At the same time Product Design did not even exist, it was simply classified with Industrial Design.
A comparative analysis of UX Design and Product Design and Google Trends search reveals the popularity of UX and Product Design among the last 15 or so years. Both UX Designer and Product Designer searches have increased while Information Architect and Interaction Designer have almost completely disappeared from the trends timeline.
If you were coined a Product Designer in the early 2000s, you were most likely still working on physical product design. The demand for more digital products and services such as SaaS software and applications created a whole new design niche and propelled the evolutionary process of Industrial design to include digital products and services. This was a major advancement across all industries.
Industrial Designers will find various overlap with UX research methodologies and Product Design roles such as design thinking, prototyping, and user interactions. The only barrier to entry is learning how to use digital design software to aid in product design deployment.
So what are the real differences that distinguish between UX Design and Product Design? Read on to learn some of the main differences and similarities between UX Design and Product Design, the varying sub-roles, job requirements/functions, and salary differentiations.
What is Product Design?
Product Design can be classified into three categories system design, process design, and interface design. The Product Designer is responsible for essentially creating the blueprint for any digital or physical product or service. They take into account the logistics and deployment of the product or service while considering the users pains, gains, and opportunities for continuous product development.
Product Designers will also concentrate efforts on the larger scope of the project roadmap, often thinking into the future about potential updates and features that better meet user requirements.
Product Design has emerged through the digital era to encompass not only physical product design but digital products and services as well. Essentially product designer now covers a whole industry that was previously dedicated to just physical product development.
Many Industrial Designers may find many overlapping job responsibilities with UX or Product Design roles, which gives them an opportunity to easily transition into digital product development and gain new opportunities.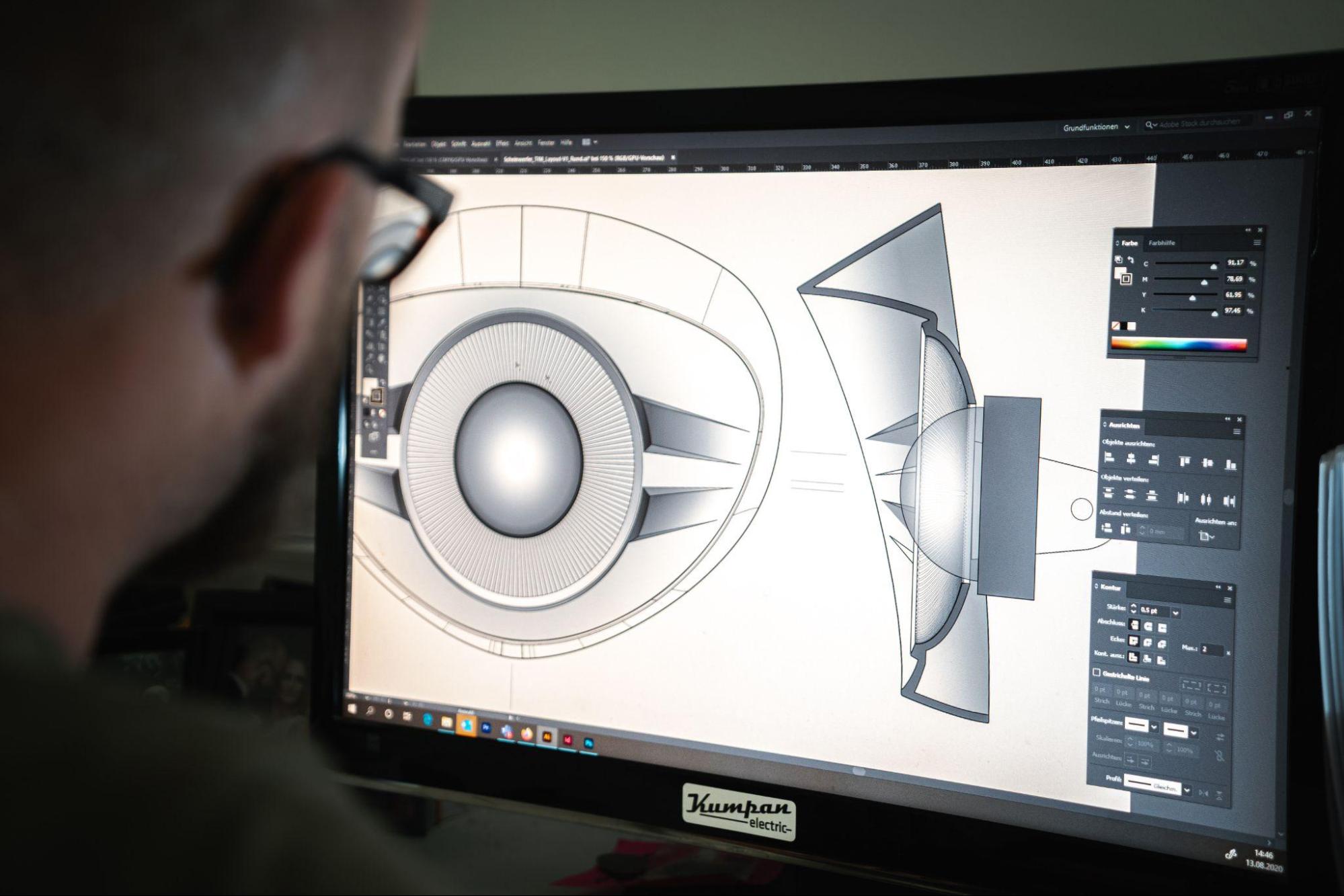 We may see the same job responsibilities fall under both UX and Product Design. This is more common within startups and smaller companies that are looking for an all-around Product Designer that can perform UX research while also taking on more managerial roles.
For larger companies, Product Designers and UX Designers will have separate roles and job responsibilities. A Product Designer for a large software company may deal more with ideation and deployment while the UX Designer focuses on UX architecture, user mapping, user research, wireframing and prototyping.
Product Designers will almost always be involved in design thinking and brainstorming sessions, but primarily focus their efforts on bigger macro interactions between the product, user, and business stakeholders.
Product Design has also been classified under marketing design which shows the interdisciplinary nature of Product Designers. They work on every aspect of the product roadmap.
However, each company has their own UX and Product Design processes that may include having separate UX and UI teams and a Product Designer working more with the business and marketing department rather than the development team.
You may find roles where you wear every hat and others where you just wear one or two.
What does a Product Designer do?
Product Designer wear many hats and involve but not limited to the following roles and responsibilities:
As mentioned, Product Designers have also been classified as UX Designers as there are various overlapping skills and responsibilities. Overall, the roles and responsibilities of both UX Designers and Product Designers depend upon the companies size and needs.
A Product Designer may take on UX Design functions on a smaller team whereas for larger companies Product Design and UX Design may be isolated in their respective departments. It all depends on the user and client needs!
What are the job requirements of a Product Designer?
According to HubSpot, the job requirements for a Product Designer are;
A degree in engineering, software design, manufacturing, or another related field

Relevant experience with product design

Experience with different types of modeling and design software

An eye for creative design and color palettes

Ability to communicate effectively with stakeholders as well as strong time management skills
What is UX Design?
User experience design is based on various research methods that allow designers to predetermine and understand user behavoir paving way for exceptional user-friendly and empathy driven design solutions.
UX converges psychology, empathy driven design, and qualitative and quantitative research methods to truly understand and predict user behavoir before launching your product to market. UX Designers validate user experience through research, synthesis, user testing and iterative prototyping.
A product or service is only as good as its UX design and strategy. Companies that fail to invest in UX design or Product Design roles will face more challenges in the overall development phases. User testing is essential to any successful digital product or service.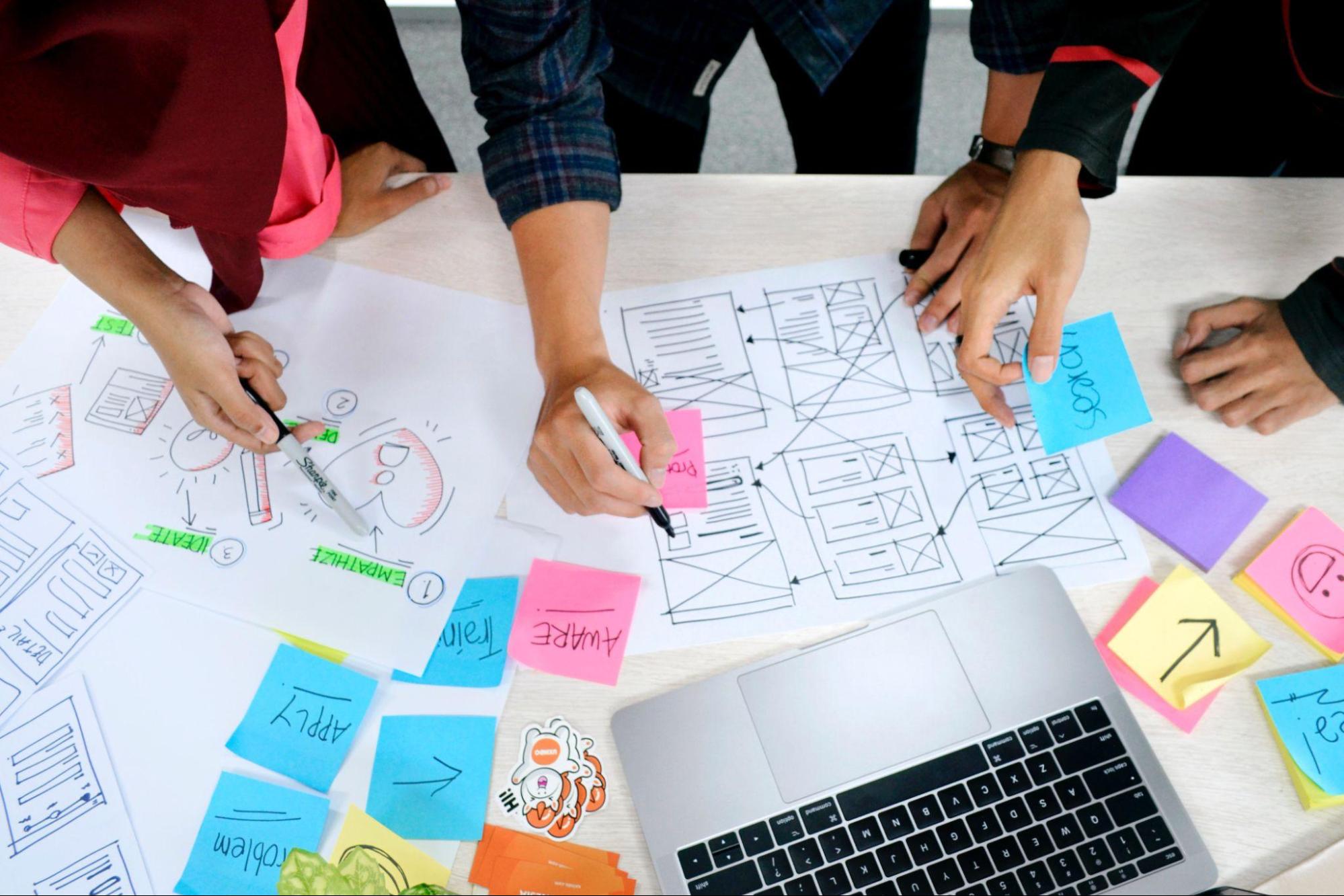 Photo by UX Indonesia on Unsplash
The term user experience was coined by cognitive scientist and co-founder of Nielsen Norman Group Design Consultancy, Don Norman, who describes user experience as the following:
"User experience encompasses all aspects of the end-user's interaction with the company, its services, and its products." -Don Norman, Nielsen Norman Group Design Consultancy
At the heart of it, successful UX design ensures the end-users interaction with the company and product is mutually beneficial to both the user and business, frustration free, and satisfying.
Compared to Product Design which focuses more on the product (while of course taking into account the users interaction). UX Design focuses more on the users emotions and reactions, while refining micro and macro user interactions based on real user feedback and empathy-driven design.
The Product Designer will handle more strategic business strategies and bigger picture ideas surrounding the product placement in the market. A Product Designer is involved in every step of product development from idea to market and beyond.
UX Designers will not typically work on specific marketing strategies or campaigns, as they are more focused on the nitty gritty micro and macro interactions between the user and the product.
"Interfaces get in the way. I don't want to focus my energies on an interface. I want to focus on the job."— Don Norman
A User interface (UI) Designer is also lumped under UX Design however focuses more on the visual representation and interaction design. UI represent the various access points of your users and come in three formats (1) graphical user interfaces (ex. computer desktop or website)., voice-controlled interfaces (ex. smart assistants), and gesture based interactions (ex. virtual reality experiences). UI is the product of UX design and research findings.
What does a User Experience Designer do?
User Experience Design involves a myriad of roles and processes for problem-solving and product development, UX designers often uses UX design tools to help them define the architecture information, user flow and user journey. There are over 10 specializations under the UX Design umbrella which can include the following sub-roles and functions:
UX research

Interaction Design

User Testing

UX Writing

UX Localization

UX Strategy

UX Architecture

UX Documentation

Rapid Prototyping/ Front-end Development

Design Thinking/ Brainstorming Sessions
All in all, UX Designers are generalists that typically work in various of roles stated above. They are empathy driven designers with a strong understanding of cognitive behavoir, visual design, and interaction design.
Each designers specific role will differ according to business needs, team size, and the way your company personally differentiates from say UX Designers and Product Designers.
If you are looking for a more generalist UX role it is advised to search for smaller companies and startups where you most likely will work in various sub-roles within UX and UI Design. If you are looking to only design UI then it is advised to find a larger company or agency that segments UX and Product Design from UI Design. UI Designers will be solely responsible for higher-fidelity wireframing and prototyping.
What are the similarities between Product Design and UX Design?
Product and UX Design both have one constant thing in mind and that is always the users overall experience. To get in the mind of the user, UX and Product Designers employ design thinking processes for customer-centric solutions that solve real life problems.
Product and UX Design both have one constant thing in mind and that is always the users overall experience. To get in the mind of the user, UX and Product Designers employ design thinking processes for customer-centric solutions that solve real life problems.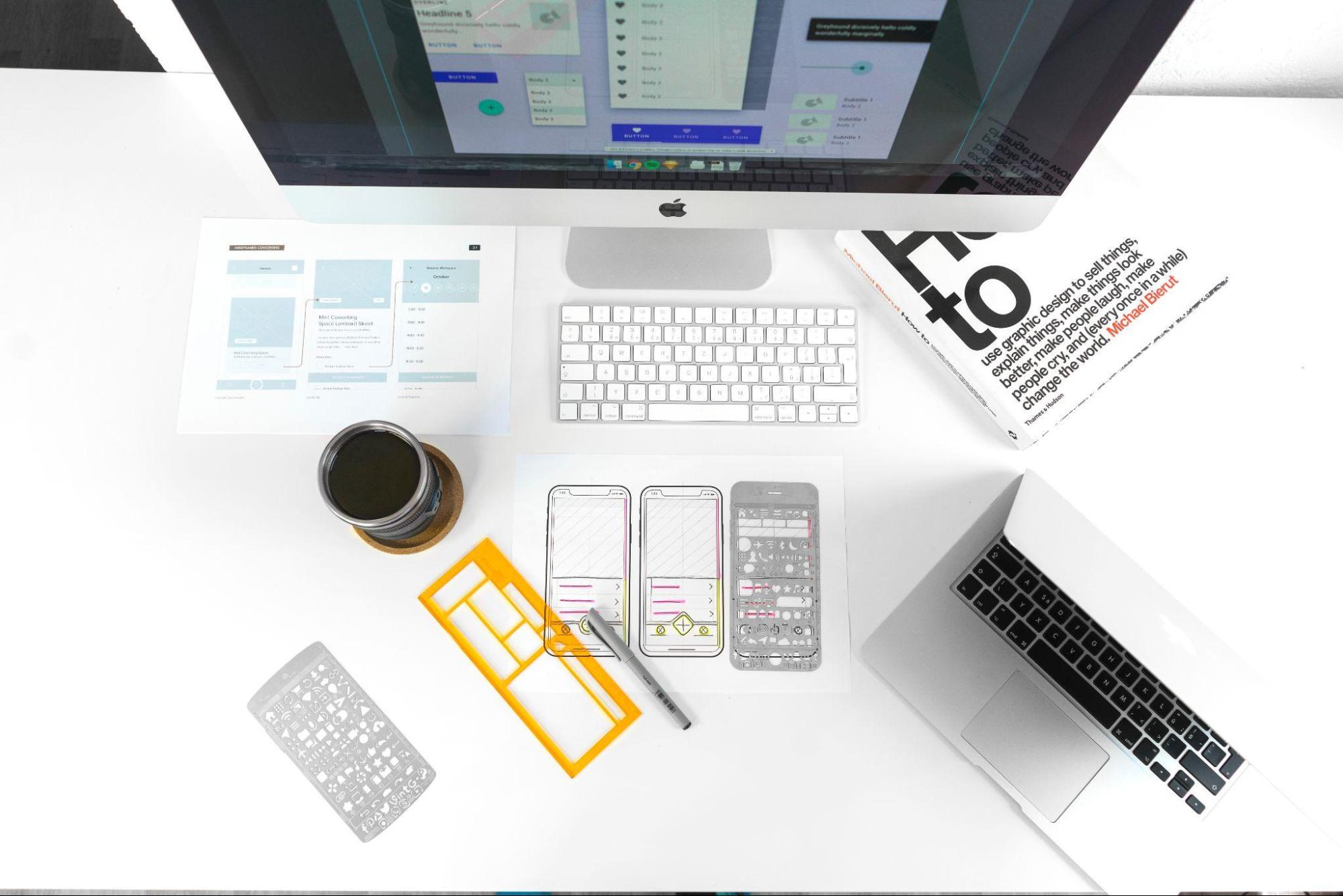 What are the differences between product design and UX design (product vs. interaction design)?
While there are many differences and similarities between UX and Product Design, we can highlight the differences by comparing the potential questions a UX Designer and Product Designer may ask when designing and developing product and service experiences.
A UX Designer has a hyper focus on the relationship and usability between the product or service and the users direct experience. A UX Designer may ask the following questions:
Is my design user-friendly?

Can my user seamlessly use my product or service?

How can I improve usability for my users?
A Product Designer focuses more on the larger product roadmap and associated business opportunities for key stakeholders and users. A Product Design may ask the following questions:
Is my design user-friendly AND how does it fit in the current market and economy?

Is my design cost-friendly?

How can I improve marketability of my product or service?
Overall, a UX Designer will focus on the user experience in terms of usability and functionality. A Product Designer may take on more roles in business and marketing strategy of a product or service while of course taking into key UX considerations during this process.
Can a UX designer become a product designer?
A UX Designer is certainly qualified to become a Product Designer with many transferrable soft and hard skills such as empathy driven design, design thinking, wireframing, prototyping, market research, competitive analysis, and business design.
UX Designers looking for Product Design roles should highlight their business accrue and the way they use UX design methods to increase the bottom line of a product or service.
UX Designer looking to become Product Designers should assume to take on:
Greater management responsibilities with the ability to lead a multi-departmental team throughout every stage of development

A bigger picture mindset to ensure all moving parts have logical flow, ease of use, and will be competitive in the market to ensure maximum profitability and and strategic resource management

A strong focus on making constant improvements to increase bottom line and UX experience
Is UX design part of product management?
Product management is the business process of planning, developing, organizing, marketing, and launching new products and services. Product Managers are essentially part of every aspect of a products creation to deployment, meaning UX design plays an integral part of product management.
Product Managers (PMs) should place great importance on UX design as it plays a major role in providing the best seamless user experiences, which is every PMs goal.
UX Design also provides a framework for PMs to better understand, evaluate, and track user experience, user retention rates, and public receptivity of the product or service. In other words, UX designers are a PMs best friend!
What are the salary differentiations between product design and UX design?
The salaries of Product Design and UX design are similar however Product Designer generally earn more. The average yearly salary of a UX Design is $76,327. Product Designers earn more with an average yearly salary of $96, 286. A Product Designer earns more as the role requires a larger scope of responsibilities including management and business development.
Which career path is right for me?
Overall, Product Designers and UX Designer share many similar responsibilies and functions. If you are looking for a role more focused on information architecture, interaction design and customer satisfaction strive more towards UX roles.
If you are aiming for a more generalist role using UX methodology and working across departments in various roles such as project management, administration and business, then Product Design will be your jam. It all is up to what you are looking for and the type of company you want to work for.