Are you running your own company or planning to be a freelancer? Do you have any official website of your company or for your own? But you're still struggling with having no idea how to get more visitors or raise the sales on your website? You should be aware that there may be some problems on the design of websites at this moment, and you can fix it with help from companies that design websites.
In addition to the popularity, there are more reasons about why people are leaving your website. When did you update your website last time? Is it obsolete to our aesthetic preference now? Get some inspiration of design trends of modern style website for 2017 first and look at your website you'll notice where will be the answer.
Being the boss or the web designer, you must not ignore the importance of your website as the first gate for visitors from other countries. First you have to figure out why people are leaving your website, For our era, an obsoletely designed with low user experience level website can't take the responsibility of being your first gate.
Otherwise, thanks to the Internet, websites can help us a lot with our business owing to its unlimited range. But not every website can do this, it is indispensable to be aware of how designed websites help business.If you have no exclusive website designer and with need of website optimization, you may ask a professional company to come to your aid.
To take the advantage of this article, I will introduce you 5 design companies with modern aesthetic standards and they also design websites. Just pay a reasonable amount of money, and then you can get an optimized and modern style website.
Young and Hyperactive is a Cologne-based design company, you can tell that it's a modern and technological style team from the homepage of their official site. And their slogan is: "Hiding a sometimes highly complex program logic behind a simple usability and an attractive interface was definitely a very challenging task. We want to create sustainable solutions through the entirety of strategy, design & technology." Young and Hyperactive provides a complete solution to customers from the concise page and the clear interactive design combined with a high level of web programming technology.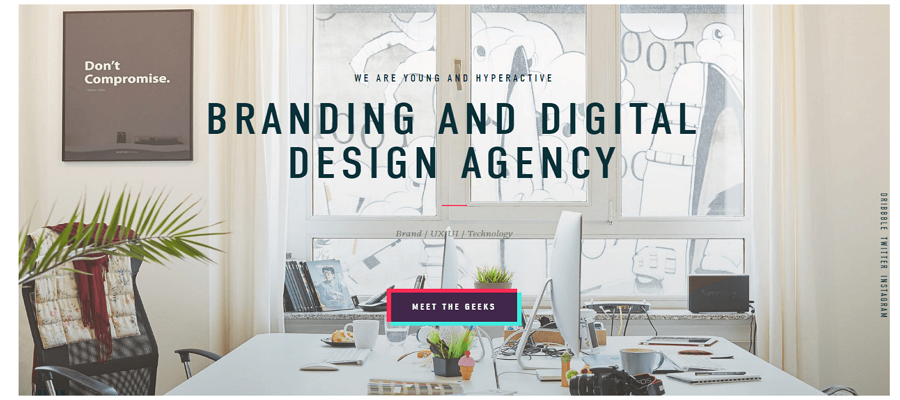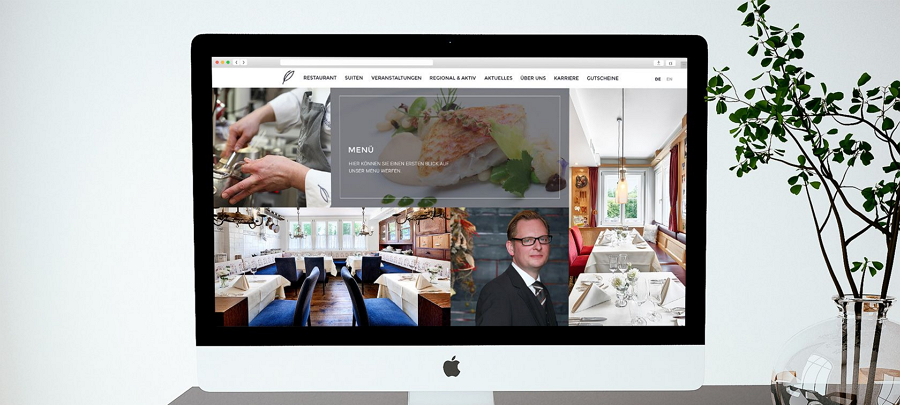 Caava Design locates in San Diego of California. As a design company from a seaport city, though its design style looks like what Young and Hyperactive does: geometric and modern, these photos of palm trees on the main page of the website and the retro-colored letters bring us a unique technological view with a vacation feeling of design company near by the sea.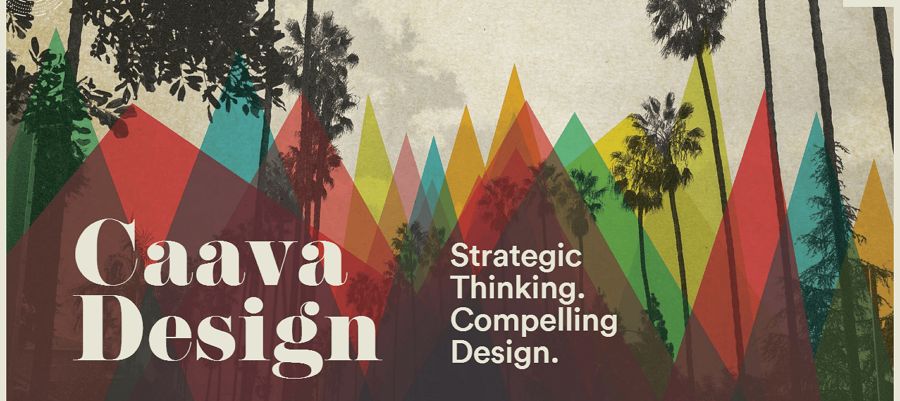 "Our clients inspire us. We become invested in what they're passionate about, and ultimately, when we care about something, it shows in the work."
Co-motion is the cutest one among all the companies that design websites I want to introduce, founded by a double team from Indianapolis, their design is very attractive for the people who love active hue and adorable icons. In their website and cases,we can see fresh colors and cute animated icons everywhere. Especially the children's book-like design style of their homepage which can let you fall in love with it immediately. If you want some active or simple design, this one will be your choice.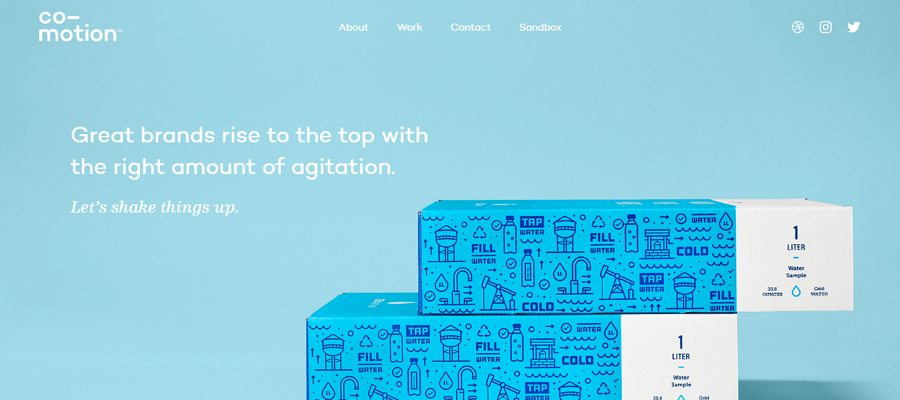 "Co-motion is a design and branding studio focused on moving companies forward. As designers and entrepreneurs, we are passionate about helping business owners and marketing directors discover, build, and launch new brands."
The Blenderbox team came from Brooklyn, and their design fits extremely well for business requirements. And its style has been reflected from the hue of their homepage to the serif fonts. All their products have inherited this feature, simple and elegant, with a clear design that fits the succinct design trending.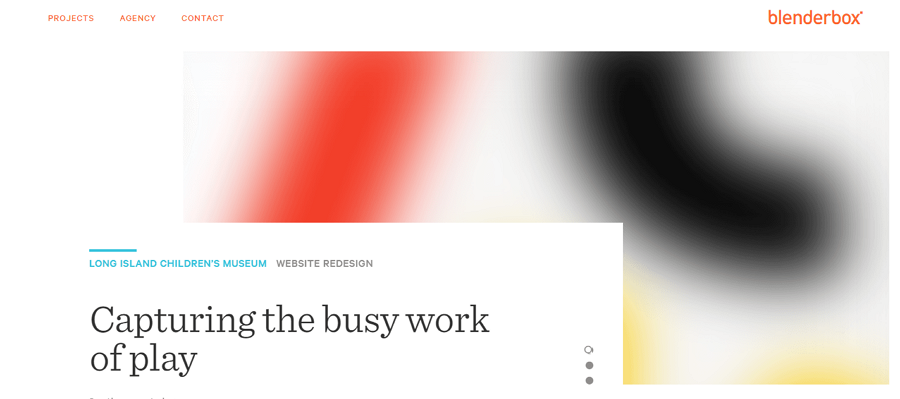 Website design company Spindel has been established by an independent Danish designer Ida Hoffart. She left her first words to clients on the main page of the website, "Hi! I'm Ida Hoffart. I craft websites." She introduces her main service offered to the clients directly in a very north European way. Her website design is similar to the Blenderbox's, but there is an obvious difference in the usage of colors, which makes Spindel special from other companies that design websites. The hue of Ida's site is darker and the colors are lower saturated. All these elements make the visitors know that it's a north European designer. If you are fan of the north European website design style, just leave a message to her without any hesitation.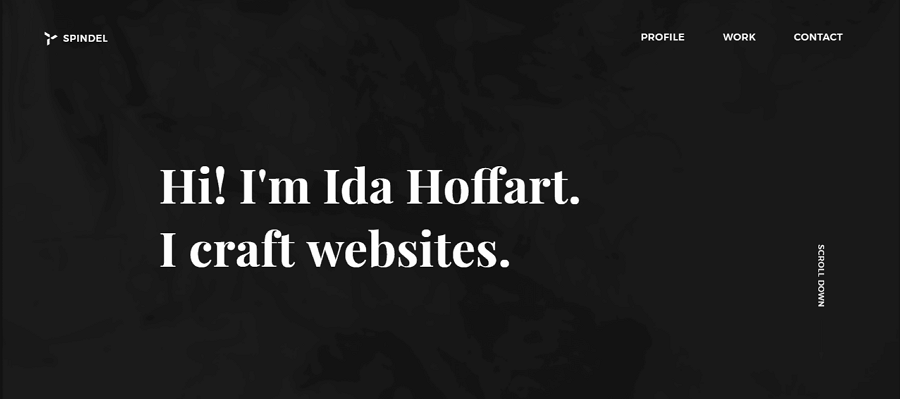 ---
Related reading
15 Sites to Get Web Design Freelance Jobs

How to Learn Web Design on Reddit?

12 Web Design Factors Emphasized by HubSpot Website Designers

---
However, if you don't have enough budget for hiring a professional from companies that design websites or paying a posh project for your website, and you have confidence in your own creativity, you can get started with a professional website prototyping design software (some examples in the list down there) to show your ideas and requirements. After that, you can give your own design to a programmer to get your ideas realized.
1. Mockplus(Simple user interface for rapid prototype design, which is great for new beginners without any experience.)
2. Axure(One of the first professional prototype software with complete functions, but with a higher learning cost.)
3. Balsamiq (Focuses on sketch design with sketch style.)
4. Justinmind (One of the well-known prototype software, focuses on mobile applications design.)