The new year is here, and you're probably thinking about how you can achieve more in 2018.
Whether you're new to UX or have been designing for a while, there are several steps you can take to become better at your craft.
Want 2018 to be the year you get ahead in your career? Look no further. Here are five new year's resolutions for UX designers - and how you can make them happen.
1. Learn new skills
The world of UX is constantly changing - and fast! Every day is a school day, and the best UX designers never stop learning. No matter how experienced you are, there's always something new you could master, so engage your brain at every opportunity.
Keep an eye on the job market to see what skills are most in demand. Likewise, stay on top of key trends so you can anticipate where UX is headed. Learning new skills is crucial to staying relevant in your field, and versatile designers are highly sought-after.
For example, the lines between UX and UI are often blurred, so understanding UI design can give you a distinct advantage. Equally, learning key frontend skills will enable you to speak the language of developers in order to collaborate more effectively.
In such a rapidly evolving industry, being an all-rounder is key. In 2018, strive to broaden your skill set and continuously seek out new opportunities to learn.
2. Network more
Networking doesn't tend to be high on the UX agenda, but it can actually boost your career in many ways.
For one, it's always great to have contacts within your industry. Even if you're not currently looking for work, being well-connected is never a bad thing. A solid professional network may open future doors and present new opportunities that wouldn't otherwise come your way.
Aside from that, networking is an excellent opportunity to learn. Attending meet-ups is a good way to discuss industry topics and challenges in an informal environment, and to find out what your peers are up to. It's also a chance to obtain fresh perspectives and seek advice.
Of course, networking will also help to hone your people skills - which is absolutely crucial in the field of UX. Start by joining discussions online and searching for local meet-ups in your area. If time and budget allow for it, also aim to attend a big industry event once a year or so.


3. Have a personal project
As a UX designer, it's crucial to nurture your creativity - and not just at work. This year, make it your mission to invest in personal side projects.
This could be a project you do for free, such as building a website for a charity whose cause you are passionate about. It could also be something you do for yourself, like creating an app to solve a problem that you regularly encounter.
But why spend time on a passion project when you could be getting paid?
Personal projects are much more worthwhile than you might think. One of the biggest advantages is being able to design freely, without any creative or financial restrictions from a paying client. This will keep your imagination alive and allow you to experiment, which is key to growth and development.
What's more, personal projects are great for your portfolio. Whilst paid work may be subject to a non-disclosure agreement, your private projects enable you to showcase your full range of abilities. Not only that: they show employers and potential clients that you are passionate about your craft - a major selling point!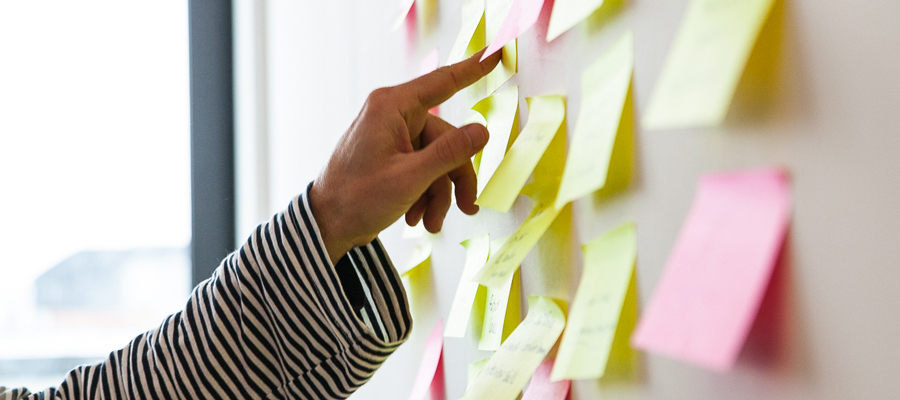 4. Get a mentor...or become one!
In the spirit of continuous learning, consider getting a mentor. No matter what stage you're at in your career, a good mentor will help you to reach your full potential.
A mentor can teach you about life in the industry and share real-world wisdom based on their own experience. You can learn from their mistakes, turn to them for advice and get impartial feedback on your work.
Sounds great, doesn't it - but where do you find a mentor?
There are many different places to look for a mentor. It could be as simple as approaching a colleague, or it may require some tenacious networking. If you can't find a mentor in your immediate circles, ask your contacts if they can put you in touch with someone.
If you've been in the industry a while, you might even consider becoming a mentor. This is also a great learning curve, and has been known to boost job satisfaction and lead to a greater sense of fulfillment. As Art Markman, author of Smart Thinking, puts it: "When you teach something to another person, you discover all of the details that you don't completely understand yourself. That means mentors make themselves smarter in the process of teaching others."
Whether you find a mentor or take on the role yourself, you stand to gain critical skills that will ultimately make you a better UX designer.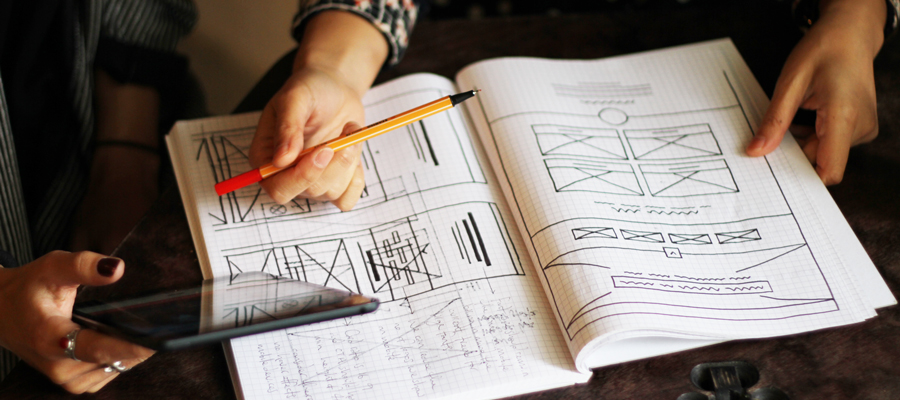 5. Step out of your comfort zone
There's really only one way to grow: challenge yourself. Whatever you do in 2018, resolve to step out of your comfort zone.
Take on a "challenge" project: something totally different to anything you've ever done before, or even a project you wouldn't normally consider. Swap your tried-and-tested methods for a fresh approach. Experiment, take risks and be ready to make mistakes.
It might sound counterproductive, and even a little daunting - but you'll be glad you did. UX design is all about innovation, and getting stuck in a rut is fatal to progress. Venturing out of your comfort zone will set you on the path of continuous development - so go boldly into 2018!